MEET LANCE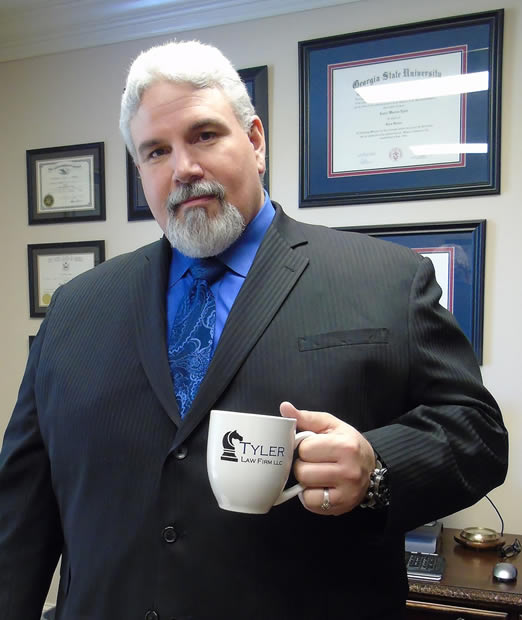 I know that a DUI arrest can be shocking, humiliating, stressful, and often overwhelming. The repercussion of a DUI conviction can alter the course of someone's life. After a DUI arrest, one of the first things a person needs is someone who can answer questions and provide the information necessary to choose the best course of action. Not everyone needs to fight their DUI, but you do need an experienced attorney to fully explain your options and review possible defenses.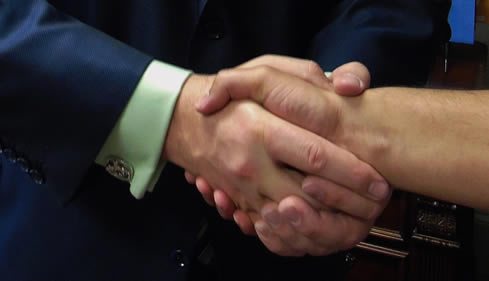 I am a Georgia DUI defense attorney who fights for his clients. I have been able to get "not guilty" verdicts in cases other attorneys thought were impossible. I've obtained acquittals on DUI jury trials with high breath tests results, high blood test results, test refusals, and DUI drugs cases with positive blood test results. I have won numerous constitutional and statutory challenges to the admissibility of breath and blood-alcohol test results before the Georgia Court of Appeals and the Georgia Supreme Court, including landmark cases that changed DUI law.
Like many successful DUI defense attorneys, I am a former  prosecutor. I prosecuted DUI cases with the Gwinnett County Solicitor's Office before becoming a DUI defense attorney. I am certified as a Georgia Police Senior Instructor – a senior instructor provides training to police instructors. I have advanced certification with the Georgia Officer Standards & Training Council and I completed training as a National Highway Traffic Safety Administration (NHTSA) Standardized Field Sobriety Instructor. Unlike most  DUI attorneys, I have  firsthand experience with every aspect of a DUI case, from the initial investigation and arrest through prosecution, defense and appeal. That experience gives me a unique insight into DUI defense and provides a tremendous advantage to my clients.
Lance's cases everyone's talking about.
In Robertson v. State, A22A1286, Decided February 2, 2023, (my 40th appellate decision) the Court of Appeals held the admission of evidence of a suspect's refusal to submit to field sobriety evaluations was reversible error, vacated the DUI, and remanded to the trial court for a new trial. 
In Olevik v. State, 302 Ga. 228, 806 S.E.2d. 505 (2017), the Georgia Supreme Court unanimously recognized Georgia's constitutional right against self-incrimination, Art. I, Sec. I, Para. XVI of the Georgia Constitution of 1983, applies to the state-administered breath test. Prior to the Olevik decision, Georgia's courts had carved out a "DUI exception to the Constitution" with respect to the state-administered breath test.
In State v. Bradberry, 357 Ga. App. 60, 849 S.E.2d 790 (2020), I successfully argued the state constitutional right recognized in Olevik v. State also applies to pre-custody preliminary breath tests and that a suspect's refusal to submit to a requested test is inadmissible at trial.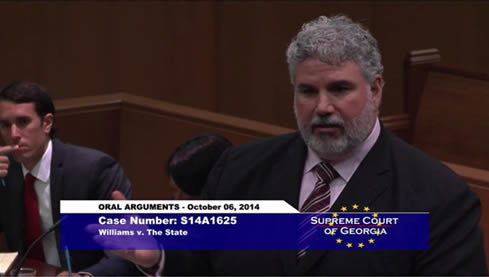 In Williams v. State, 296 Ga. 817, 771 S.E.2d 373 (2017), I defended the Fourth Amendment rights of DUI defendant's before the Georgia Supreme Court and asked the Court to resolve a long standing conflict between the statutory requirements of Georgia's implied consent law and the protections founded in the Fourth Amendment. In 1973, the Georgia Supreme Court, in error, authorized officers to compel a state-administered blood-alcohol test based upon probable cause to arrest for DUI, based on a per se exigency, without having to get a search warrant or otherwise show an exception to the warrant requirement. In 2006, the Georgia legislature authorized officers to obtain search warrants and, in 2013, the Gwinnett County Police Department's DUI task force officers began obtaining search warrants for blood-tests in cases where DUI suspects refused testing under Georgia's implied consent law. In response to this, I challenged those cases where a DUI suspect submitted under Georgia's implied consent law. On March 27, 2015, the Georgia Supreme Court ruled unanimously to overturn a decades-old holding that authorized police officers and trial courts to ignore a DUI defendant's Fourth Amendment rights.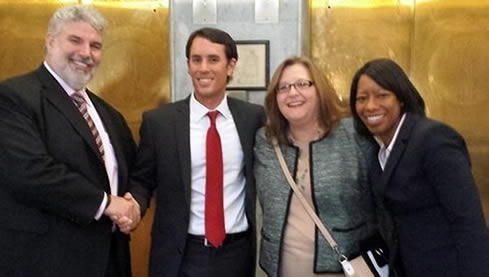 AWARDS
Martindale-Hubbell AV 5/5 Preeminent Ranking since 2014.
Martindale Hubble Preeminent Client Rating
AVVO Superb Rating
Super Lawyers Rated since 2016
Ranked Best of Gwinnett, 2017-2022
COURTS
Admitted to practice before all Georgia courts, the Georgia Court of Appeals, the Georgia Supreme Court, the U.S. District Courts for the Northern and Middle Districts of Georgia, the U.S. District Court for the Northern District of Florida, the Eleventh Circuit Court of Appeals, and the U.S. Supreme Court.